I had the pleasure of speaking with Randy, owner of Trustworthy Electric, about how the customer service experience at AdMachines differs from pay-per-click companies he dealt with in the past. According to Randy, it's really a night and day scenario when it comes to communication, professionalism, and personal connection. However, I started our conversation by asking him a little bit about his business and how he began working with AdMachines.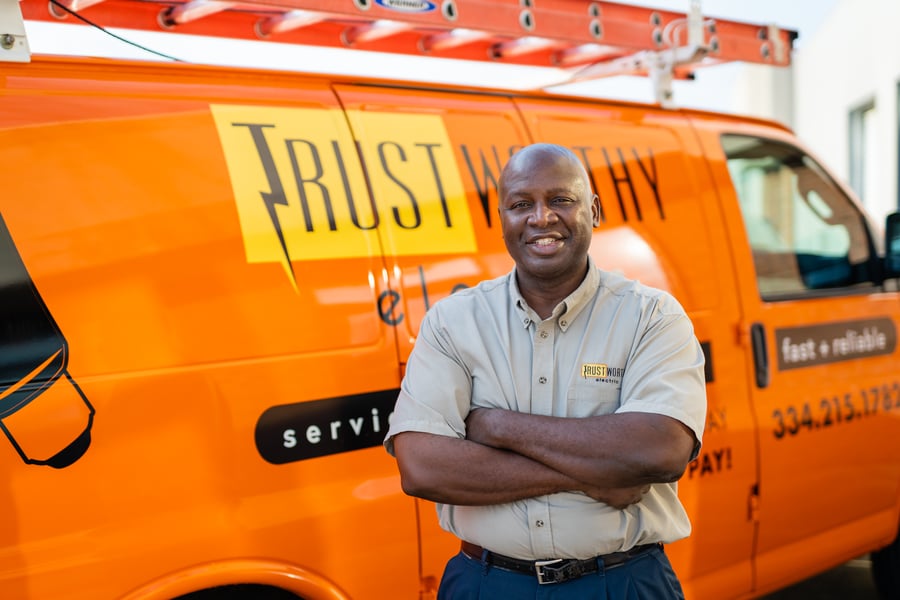 Company Background
Trustworthy Electric has been serving Montgomery, Alabama and the surrounding communities since 1994. They take the name "Trustworthy" very seriously as a family-owned business. Randy and his team strive to provide the same level of service to every customer that they would to their own family members. This commitment to customer service is reflected in the 100+ 5-Star reviews they've gotten from local homeowners in their area.
Trustworthy Comes to AdMachines
Prior to working with AdMachines, Randy had done pay-per-click advertising on-and-off over the years with other agencies. One of these companies was primarily an SEO provider who dabbled in pay-per-click. This was the most recent provider they had worked with, but Randy knew that PPC wasn't their primary focus. He wanted a company with more experience in lead generation, but also better customer service practices than other PPC agencies he had worked with.
Several months prior to signing on with AdMachines, Randy received a video from our team. This was a customized invitation for him to request a meeting and learn more about what AdMachines could do for Trustworthy Electric. At the time, Randy was still working with the SEO company to run his PPC campaigns. When he was ready to make a switch and step up his lead generation program, he remembered the video we had sent over to him. After meeting with Jeff and onboarding with Kevin, Trustworthy Electric was live as an AdMachines client.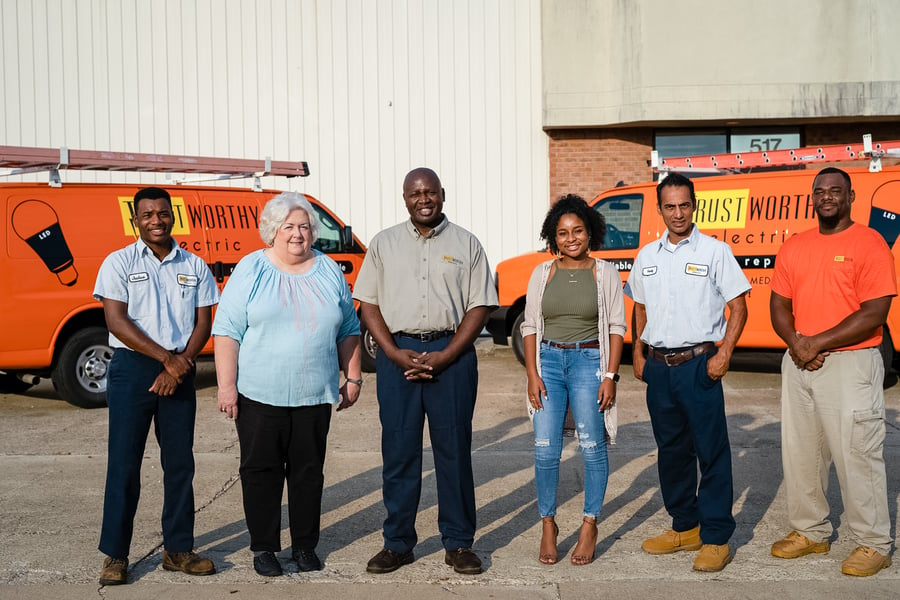 Customer Service Experience At AdMachines
I asked Randy to comment on his service experience at AdMachines compared to the other companies he's worked with over the years. He said,
"I love it. I love the engagement and bi-weekly meetings. Being informed and the ability to strategize and ask questions. With a lot of companies, it isn't even a monthly meeting."
The superior attention to detail and customer service commitment from AdMachines exceeded other companies. Randy said that many agencies he worked with in the past didn't have one dedicated account manager for his account- meaning he would speak to someone different each time he called in. And although they picked up when he called, they would never initiate a meeting with him. He could go months without hearing anything from a company representative. There was no personal connection to him or his business. At AdMachines, his account manager has bi-weekly calls scheduled to review performance and is always available by phone or email for adjustments. Plus, our Client Operations Manager checks in monthly as well to assure total satisfaction.
The AdMachines Difference
Randy said that he could tell this was a "different level of engagement" and professionalism at AdMachines. From the onboarding with Kevin to the hand-off to his account manager, Randy felt a personal touch from AdMachines that wasn't present in other companies. As Trustworthy Electric progresses through our systems, we continue to work closely with Randy to achieve his marketing goals. When the traffic for the Google campaigns wasn't able to spend his budget, we offered to expand his campaigns in the Microsoft Ads Network. This is a smaller pool of prospective customers, but they are an older demographic who are ready to make a purchase. Since signing on with AdMachines, Randy has seen a 37% increase in his PPC call volume. We're excited to keep working with Randy and his entire team at Trustworthy Electric!
Get started with AdMachines today and see why local home service companies trust us.