Finding a reputable digital marketing company can seem like a daunting task, especially if you've been with another company for many years. But AdMachines makes transitioning simple with our proven system that delivers immediate improvements over your current program. We recently brought aboard Bryan Oksas of Payless Water Heaters in Valencia, California. He spent four years with his previous company but saw performance dropping off and lead quality diminishing. With little guidance and no transparency from his old provider, Bryan made the decision to come over to AdMachines. He saw an immediate improvement in both campaign performance and the level of service he received.

Company Background
Payless Water Heaters started with just Bryan and his brother working out of their home. Sixteen years ago they put everything on the line to get two trucks and started building what would become the largest water heater installation company in California. Bryan had worked for other plumbers in the past and was unhappy with the lack of professionalism he saw. They wanted Payless Water Heaters to be the experienced choice that California homeowners could trust with all of their hot water needs. Every Payless Water Heater technician is fully insured and will treat you the same as their own family. Although they doubled in size within the first few years and have grown 20% year over year, they have not lost the commitment to family and customer service. When you call Payless Water Heaters, a local technician will be there to get your family back on track.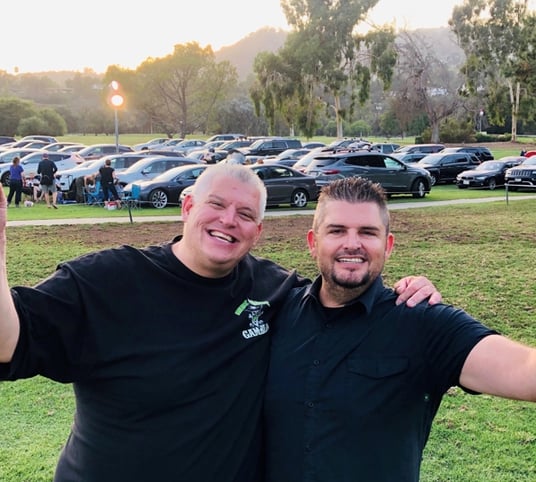 Unlike most plumbers, their focus from the start has been water heaters. Payless has built a reputation for being the family-owned and locally operated water heater experts that will "get your hot water in hours, not days". A lot of plumbers go from job to job working on a variety of plumbing systems. When homeowners call Payless Water Heaters, they know their technician has the experience to handle any issue that may come up. After years of building their reputation and providing excellent service, Payless Water Heaters now employs 45 people and has 25 trucks on the road throughout Los Angeles, Orange County, San Diego County, and the San Francisco Bay area.
How Payless Water Heaters Came Aboard with AdMachines
A few months ago, Bryan received a package from AdMachines. It contained a video brochure with our company story and how we've helped home service companies across the country get more from their advertising without spending more. It also had a copy of founder Steve Teneriello's latest book, The Pay-Per-Click Playbook. At first, Bryan didn't call back right away. But after assessing his performance with his current provider, Scorpion, there were some glaring issues that could not be swept under the rug much longer. There was a lack of transparency with Scorpion that did not sit well with Bryan. They used their own dashboards, which don't sync directly with Google and the management fees were never clear.
"I felt like I was getting fleeced", Bryan said of his experience. He didn't feel that the metrics he saw were the true costs of running his campaigns and that his representative was more a sales guy than a true account manager.
Bryan also noticed the quantity and quality of leads began to drop off without any plans for improvement. Once Bryan called Steve, they dug into his true performance and broke down exactly what he could expect with AdMachines. After a couple more conversations, the decision was clear: it was time to make the switch to AdMachines.
Service And Performance Go Hand-In-Hand At AdMachines
Our approach to campaign development and management means AdMachines clients hit the ground running when they launch. Everything was lined up to make the switch as easy and smooth as possible for Bryan and his team.
"Steve and I talked for weeks beforehand about when we were going to cut over from our other company. From day one, calls were coming in for our ads".
After running with AdMachines, there was also an improvement to the quality of leads coming in. Bryan says more contacts were qualified buyers with a higher chance of converting to a customer. And although Scorpion tried to get Bryan back into the mix "it didn't matter what they did- [his] mind was made up".
Since launching with AdMachines, Payless Water Heaters has seen a 15-20% uptick in business compared to their previous performance.
Customer Service First At AdMachines
Along with a marked performance increase, Bryan has also had a great service experience with the team at AdMachines. From onboarding with Kevin to overall account strategy with Jon and Brad, Bryan has a whole team behind him at AdMachines. He knows that a request will always be fulfilled and that there is dependable follow through. At Scorpion, it felt like he had a sales rep talking to him who didn't really work on his account day to day. But with AdMachines, he speaks directly with Brad, "the rep in [his] account all the time making adjustments".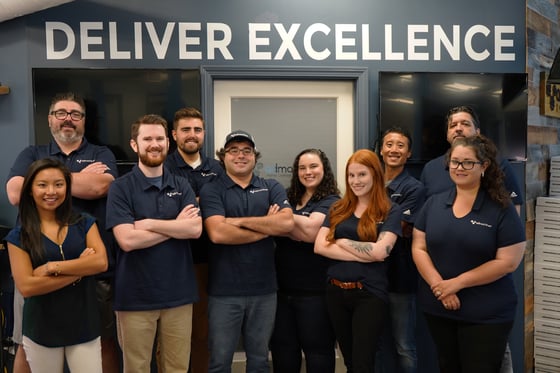 The highlight of Bryan's transition to AdMachines is the total transparency. Now, Bryan enjoys "having access to all the dashboards and reporting. The transparency all around and the ability to see things [he] wasn't able to with Scorpion". With AdMachines, we don't hide your metrics in a confusing dashboard. We make it easy to see exactly where every dollar of your advertising budget is going.
Discover AdMachines Today And Experience Hand-Crafted Lead Generation
AdMachines gets more leads for our clients without spending more on advertising. We've taken Payless Water Heaters' existing budget and gotten them a better return on their ad spend. AdMachines focuses on the areas that work and continuously optimizes the account to maintain peak performance. Our proven systems and dedicated team will make your lead generation program the best revenue source for your business. Request a meeting today and discover how AdMachines delivers improved lead quality, higher return on ad spend, and a dedicated marketing team you can rely on.