When it comes to Facebook, once you have a business page set up there is a temptation to just start posting to fill the empty space. But the type of content you post needs to be given serious thought before landing on your timeline. Curating a strong Facebook presence is especially important for local companies because this is a resource where customers may turn when they're looking for a product or service.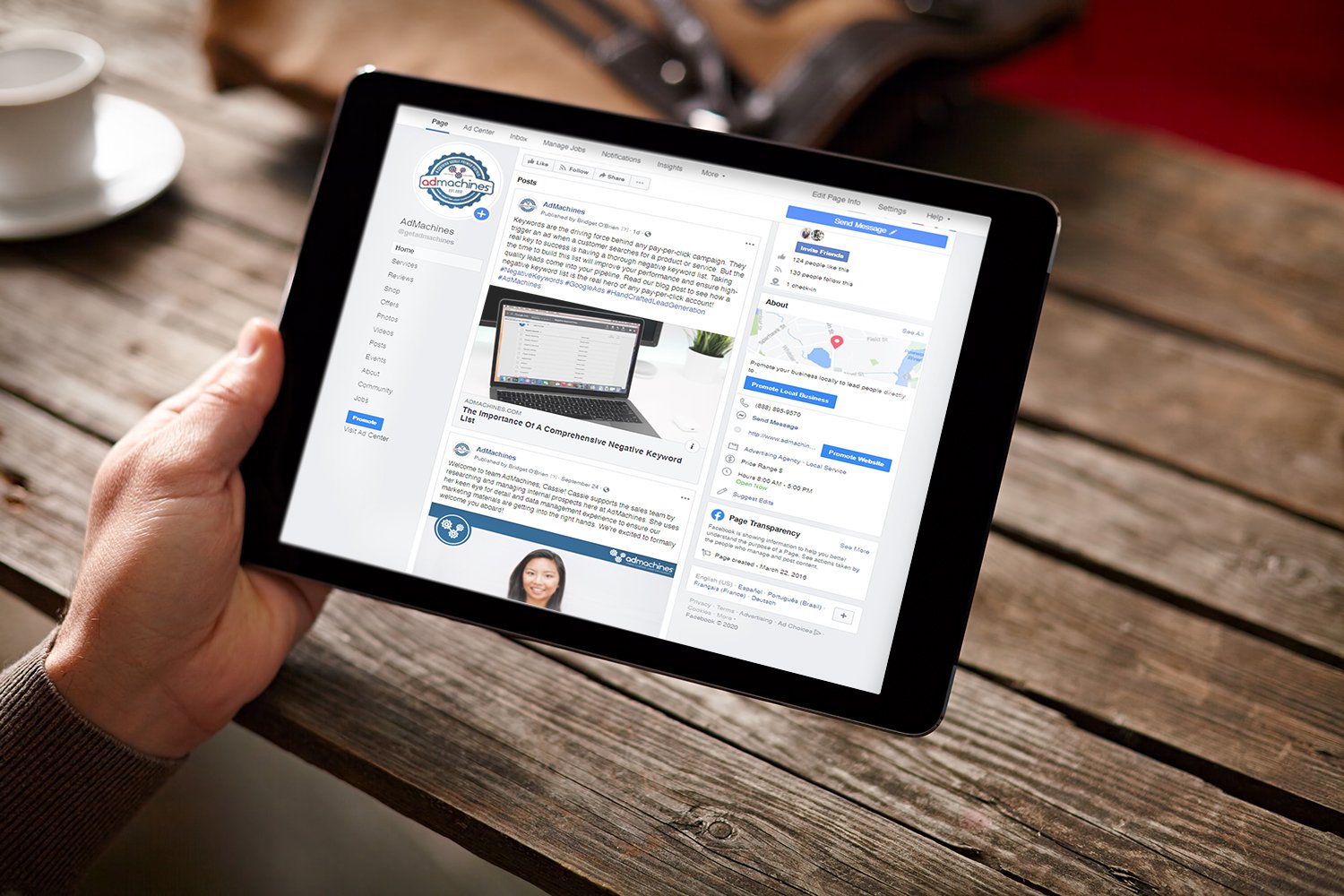 Plan First, Post After
The way to start your Facebook social strategy is not to post- it's to sit down and do some planning. You'll want to start sharing right away, but before you make that first post we recommend you look at the next 4 weeks or so and develop a calendar. This will ensure you have adequate content and time to execute your ideas instead of finding out halfway through that you don't have the resources to complete it. This will ensure there is a steady stream of content that varies in its purpose so you're not flooding your feed with the same things. You can make sure you're balancing promotional content versus informational and value-adding content. No one wants to be bombarded by sales posts every time they see a brand, so it's a good idea to look ahead and plan your month accordingly.
Include Images Or Graphics
It might sound cliché, but a picture really is worth a thousand words. According to BuzzSumo, a Facebook post with an image gets 2.3x more engagement than posts with just text. But don't just pick any old photo to share with your post. Be sure to choose an image that is relevant to what you're talking about and that enhances someone's experience. If your post is about a new product, try to include an image of the product or a helpful graphic that explains the benefits. By sharing visuals, you're more likely to get someone to stop and engage with your post. Remember to choose photos that are high resolution and are optimized for social media posts.
Company Culture
Your Facebook page is a great place to connect with your customers on a more personal level. It's a way to share your company culture which builds trust with customers. Being transparent about what your company values and the culture you have allows customers to see more than the corporate façade. Along with showing transparency, company culture posts also humanize your business. Even though you're a company, it's really comprised of individual people. They all have unique personalities and can be a great way to connect with your customers with humility, not just a corporate entity.
Vary Your Content
Although Facebook is a great avenue for connecting with customers and promoting current offerings, not everything should have a sales angle to it. People will become immune to your content if every post is the exact same offer, presented the exact same way. When creating your content plan, it's recommended to follow the 4-1 rule. According to Neil Patel, for every promotional social post, there should be four value-adding pieces (Neil Patel). This type of ratio works because followers will stick with your brand to get useful tips and information, so the occasional promotional piece will be more effective and impactful. Remember, your content choices will position your business as an expert in your field. If you can provide value to your audience, they'll be more receptive to learning about your services and trust you as the expert.
Jump into Facebook Today
If you don't have a Facebook business page yet, following these tips will help get you started on the right foot. Your social media profile isn't your website- it doesn't need to be so formal. It's a place to connect with customers in a more personal way and display information in a new format.