If you're a home service company using Local Service Ads, you're going to notice a change coming to the platform this month. Google is introducing bidding to Local Service Ads in a larger portion of their users after beta-testing with "professional services" for the past few months according to a Google Spokesperson. As written by Greg Sterling of Search Engine Land, this is something many industry experts thought would eventually come to the platform, but it's interesting to note how they've rolled out this change and who will have access to this feature first (Search Engine Land).

Who has access To bidding now?
Professional services for Google including legal, real estate, and financial planning businesses currently have access to the LSA Bidding Beta. After seeing positive results with this subset of Local Service Ads users, Google has opted to expand the beta to more categories including home service companies. Businesses with access to the beta currently are "Google Screened", which differs slightly from the "Google Guaranteed" badge that home service companies are required to attain. Google Screened companies still have to pass the background check and provide license information, however they do not provide a satisfaction or money-back guarantee. When a company is Google Guaranteed, there is a satisfaction guarantee attached and Google will reimburse for work up to $2,000 per customer over their lifetime.
How Does local Service Ads bidding work?
When Local Service Ads launched in 2015, it had a fixed lead cost decided by Google. Companies would set a weekly budget which Google would use to get as many leads as possible for this fixed price. Local Service Ads have the "Google Guaranteed" badge and appear above both traditional search ads and organic listings. They prominently feature the reviews of a business by pulling the data directly from their Google My Business profile. Businesses with higher overall star ratings and more reviews are given priority in this list. These features will not go away with the introduction of bidding, however the ability to appear will now be swayed by the amount a company is willing to pay for a lead.
With bidding, a business sets a maximum they are willing to pay for a lead within the LSA platform in order to show their profile more often. These bids are broken down by service category, so businesses with multiple departments will be able to set bids by service i.e. HVAC versus plumbing services (Search Engine Land). This type of change will increase revenue for Google by asking businesses to bid against one another in another paid ad platform.
How Will This Affect Your LSA Account?
Eligible businesses will be alerted by Google if they've been chosen to participate in the bidding beta. You can opt to keep using the fixed price bidding currently in place if the beta is offered to your profile. Some advertisers have enjoyed the simplicity of Local Service Ads and may not want to dive into bidding. It is up to each business to decide, though choosing to ignore this switch may be the wrong move.
Customers will not know who is paying for higher bids when they click on a local service ad. It seems that established companies with larger advertising budgets will benefit from this switch the most. By signaling to Google that they will pay more for a lead, their LSA Profile will display more often in the three Google Guaranteed profiles at the top of the page. And of course, Google will benefit from this change as well since it will increase their revenue from this platform. Google argues that customers who have wanted a way to pay more to display in the LSA section for years will finally have the control they've been looking for.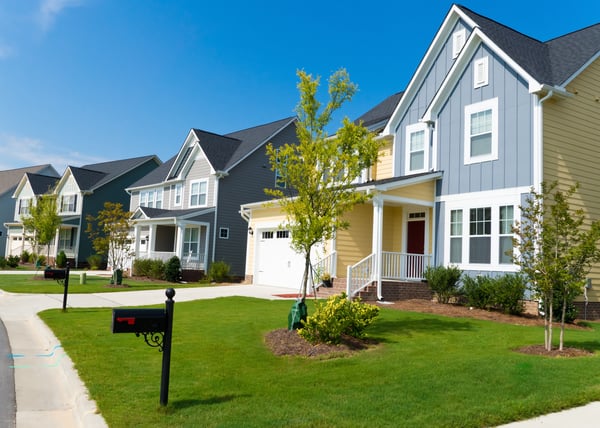 When Will the Switch Take Place?
Some accounts are being tapped for early beta testing this week. Google spokespeople have said that the beta will be extending to more home service companies within the next year- so that leaves a lot of room for a wider release. The quote provided by a spokesperson relays: "After seeing success with auction based pricing within our professional services vertical for Local Services Ads, we are excited to bring auction-based pricing as a beta to select markets for local services advertisers. We believe this model will help bring more customers to this trusted group of advertisers." This means the beta will roll out gradually in certain markets, so we may see select cities get access to this feature ahead of others as they begin to scale it.
Are You Ready For LSA Bidding?
Be sure to keep an eye on your Local Service Ad account and be ready for when bidding goes live for all home service companies. If this is a platform you're currently using with success, that average cost per lead may go up as bidding really ramps up and your competition begins to use it, too. But not getting into the bidding game when it becomes available will stunt the performance on your Local Service Ads account.
Contact AdMachines today to ensure you're ready for LSA bidding!